Community projects
The Mounted Patrol Foundation supports a variety of community programs that benefit the equestrian causes, veterans, foster children, at-risk kids and education.
Horse Park Sponsorship - 2021
Horse Park is an outstanding equestrian facility that hosts a variety of activities, events and competitions including reining, hunters, jumpers, polo and 3 day eventing. There facilities are often available to host local events. We are proud to be a business advocate sponsor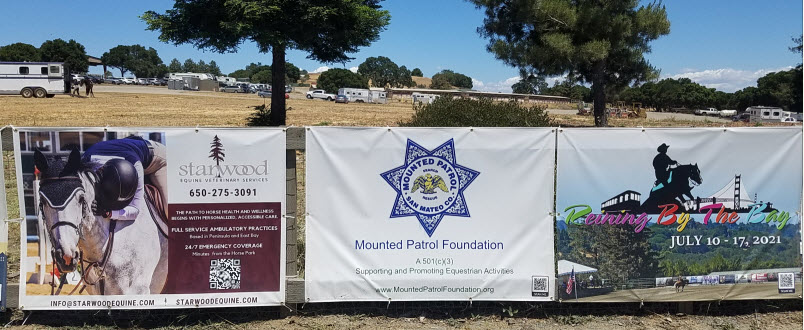 Donation of horse books for children at Woodside Elementary School -August 2020
The children at Woodside Elementary School are eager for interesting books on horses. Willow Bend Publishing developed a series of 16 horse books for young readers, which were purchased by the MP Foundation and donated to WES.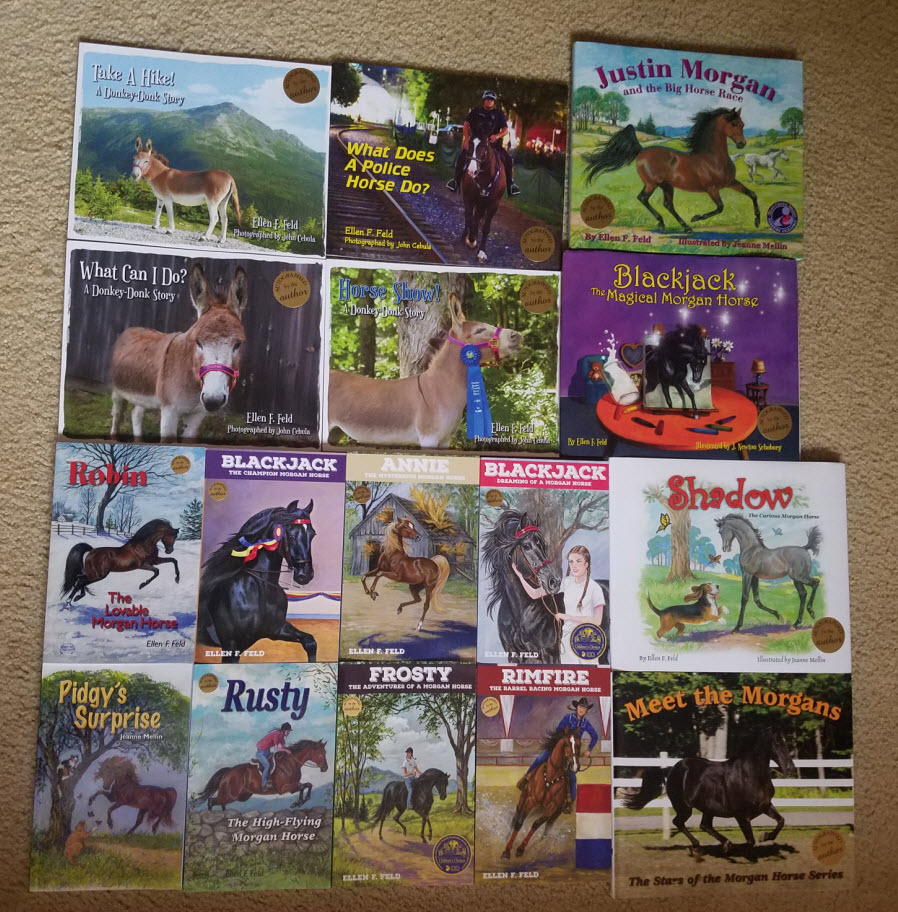 Help for Horses and Equestrians in Butte County Fires - Nov 2018
We need to help the horses and equestrians that have lost their homes, barns, feed and pastures to the Camp Fire in Butte County. There are many different organizations that are working to help, and Mounted Patrol Foundation has reviewed the ones that we could help with donations of money. We thank those that are getting donations in kind. Below is a link to ABC7 news disturbing video showing the horses running from the fire?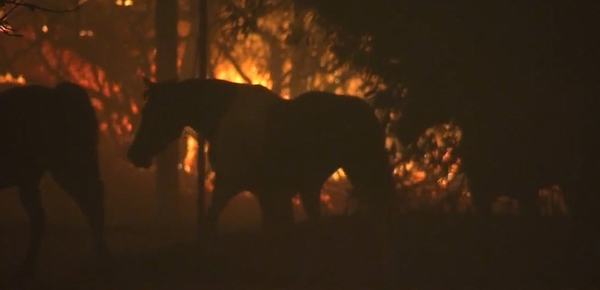 See the Video of Horses escaping the fire
The
Camelot Equestrian Park
is a multipurpose equestrian facility, similar to our own Horse Park, with 1600 acres of space that is a venue for many horse events in the area. It is 10 miles from Paradise, on the edge of the fire. A portion of the cross country course was partially burned, but all the facilities are undamaged. They have stalls for over 200 horses that come for events in the summer, and are now being offered to displaced and homeless horses. They are also offering RV sites for those local folks that have or can borrow an RV. It is likely they could be there for months. More information can be found at:
https://www.camelotequestrianpark.com/
The Camelot Equestrian Park can use financial contributions to pay for the food, vet care and medicine that the displaced horses desperately need now and for the months to come. The Mounted Patrol Foundation has already sent $5,000 to the Camelot Park Equestrian Foundation so they can start helping. We are asking the community to match or exceed this amount. Contributions could be tax deductible.
Please help by contributing funds to this cause. Please send a check with a notation: Fire relief efforts - Butte County TO:
Mounted Patrol Foundation
521 Kings Mountain Road
Woodside, Ca
94062
North County Equestrian Fire Relief Efforts October 2017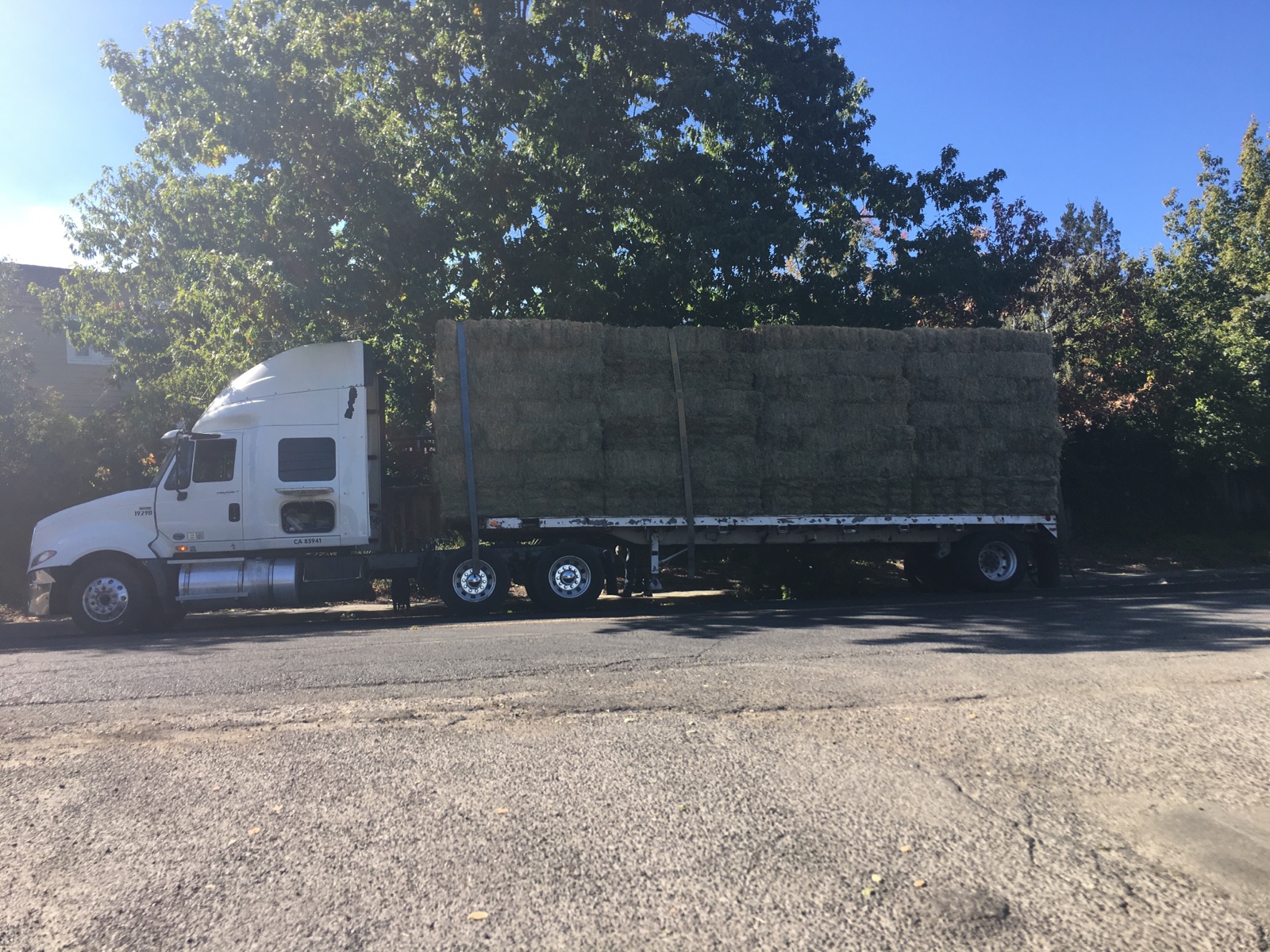 The horrific fires in the North Bay have caused such destruction, damage and deaths, it is hard to grasp. We, the broader community, needed to pull together and help as much as we can. The Napa Valley Horsemen's Association opened their facility to the affected equestrian communities, and by Wednesday, October 11, there were nearly 200 horses there. Folks there said the top priority was feed for the horses. The Mounted Patrol Foundation ordered a trailer load of 256 bales from Edie Atkins at Express Hay in Morgan Hill, who delivered the hay Saturday afternoon, just 72 hours later, to the relief and joy of the many horse owners (and horses) stranded there. Grants were also made for trail repairs to Bay Area Ridge Trail and Skyline wilderness trails. Funds were also sent to Equi-Ed (Equi-Ed Equines and Education ) which provides for special needs children and SERRA (Sonoma Equine Rescue, Rehab & Adoption). see - Hay for Horses - Napa Valley Horsemen's Association
Autumn in Woodside - 2015
There are a number of charitable non-profit events in the autumn in Woodside, supporting many worthwhile causes. The team at the MP Foundation proposed and organized a joint advertising campaign for all the groups in 9 editions of the Country Almanac, and a direct mail to 5,700 homes in the Woodside/Portola Valley area. This wider exposure benefited the Rotary Club's Taste of Woodside, the NCEFT Gala, WHOA's Day of the Horse, the Town of Woodside Barn Dance, the Woodside Fire Protection District Chili Cookoff, and the Woodside Pumpkin Festival.
Town of Woodside - Town Council Meeting Aug 2016
This Town Council meeting was organized by MPF Board Member - Don Pugh. Eight of the local equestrian non-profit organizations gave presentations on activities and mission to the Woodside Town Council. The MP Foundation donated $500 to each of the qualifying organizations.
Letter from Mayor, Town of Woodside
Town Council Meeting Minutes Aug 25 2016.pdf
Veterans Trail Riding Program
Provides free trail rides and lessons for veterans referred from the Veterans Administration Recreational Therapy Program. The MP Foundation acts as a Fiscal Agent for CHAPS and works closely with them to raise funds for this program.
Veterans Trail Rides - More info
CASA kids Trail Riding Program
Provides free trail rides and lessons for children in the Court Appointed Special Advocate program. These are foster children that are in the County CASA program. The MP Foundation acts as a Fiscal Agent for CHAPS and works closely with them to raise funds for this program.
CASA Kids Trail Rides More Info
San Mateo County Sheriff - STAR - SAL
STAR (Sheriff's Training and Recreation Program) provides an overnight camping experience for underprivileged children. SAL (Sheriffs Activity League) provides recreational opportunities for disadvantaged children in the County. The MP Foundation acts as a Fiscal Agent for CHAPS and works closely with them to raise funds to provide riding programs for the SAL children.
Horse Vision Project - 2014-2015
Horses are affected by many aliments, but one of the most frustrating is when a perfectly healthy, energetic, well trained horse has problems with their vision. As their vision degenerates your equestrian companion cannot do the things you love to do together. The UC Davis Veterinary School has launched an Equine Ophthalmology Service exploring how to resolve or cure horse vision issues. The Mounted Patrol Foundation is dedicated to supporting all kinds of equestrian causes. This year, we are focusing on horse vision issues. The Equine Ophthalmology Service provides advanced diagnostics, as well as routine, complex and emergency medical and surgical care to horses with a variety of ocular disorders, including:
Corneal ulcers
Corneal and eyelid cancer
Equine
Recurrent Uveitis (ERU)
Cataracts - Glaucoma
The program provides specialized tests and diagnostics and surgical and microsurgical procedures. Take a look at the web site for more information: UC Davis
Woodside Junior Riders and Woodside Pony Club
Summer riding program for children. Throughout the summer children help with the grooming, saddling, feeding, tack cleaning, and other elements of horsemanship. The more experienced riders help to mentor the newer riders, forming friendships that last for a lifetime. Woodside Junior Riders program holds the distinction of being the most affordable riding program in the area, as families are encouraged to volunteer throughout the summer, and it relies on donations from its families and from the community.
BOK Ranch
A therapeutic riding program since 1985, B.O.K. Ranch brings the benefits of therapeutic riding to, on average, 150 individuals each week. It serves riders with over 30 different disabilities, from ages four to seventy-six. There is no maximum age, as long as the rider has no physical or medical contra-indications.
Lane Family Scholarship Program
The Bill Lane Family generously created a scholarship program for young adults with equestrian background, administered by the Mounted Patrol Foundation.
4-H
The goal of 4-H is to develop citizenship, leadership, responsibility and life skills of youth through experiential learning programs and a positive youth development approach. Kids complete hands-on projects in areas such as health, science, agriculture and citizenship, in a positive environment, where they receive guidance from adult mentors and are encouraged to take on proactive leadership roles. Kids experience 4‑H in every county and parish in the country, through in-school and after-school programs, school and community clubs and 4‑H camps.
Stanford Red Barn Project
Leland Stanford Farm was a center for research, breeding and development of horses back in the early days. Now home to Stanford University, the Red Barn is the only remaining legacy of that historic period. The Mounted Patrol Foundation helped raise funds to preserve that wonderful barn, which is now home to the Stanford equestrian team
Victory Ranch
An equestrian program for disadvantaged children, helping impact the lives of those that need a caring, loving touch that horses so generously give. They bring the magical and healing bond that happens with a horse to our disadvantaged society, especially children.
Mounted Patrol Foundation Contact Webmaster